GUARDIAN ANGEL COUNCIL STORY
As told by its Executive Director and Founder, Thomas Levi Leyba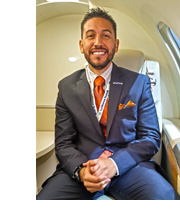 Growing up, I have always been a sufferer when it comes to allergy season, as most are in my family. The usual over-the-counter allergy medication typically helped to alleviate this discomfort. In 2011, I was experiencing more than normal comfort-level allergy symptoms that included headaches just above my ear on my right side. Wanting confirmation that this was all due to allergies, I went to seek medical help in hopes to having a prescription for allergies that are not readily available over-the-counter.
After the initial questions were asked, some blood was taken from me as normal procedure to rule out anything that might not be usual.
A week later I was called back to my general practitioner's office with the results of my blood test. It was found that I had low white cell counts. A count lower than 4,000 white blood cells per microliter of blood is generally considered a low count. I was asked questions on whether or not I was losing weight, or if I often am sick. I answered no to both these answers; I have been the same weight since college and I rarely get sick if at all.
I was then directed to have further testing performed at the local cancer research center. The fact that I had to go was one thing, but the chance that I might have cancer was definitely an eye opener for myself and my family. The cancer research center wanted to rule out that I did not have Leukemia. And I wanted to know the same.
After some additional testing and blood work, I was found to still have lower white cell counts than what is considered normal despite my efforts of increasing the B vitamin in my diet, drinking green tea, consuming foods that are rich in protein and snacking on pumpkin seeds (which I still enjoy to this day). The next step in my journey was to have a bone marrow biopsy.
In preparation for this test, I stepped back from my situation and began to search for a solution at my worst-case scenario. This is where I came upon the National Marrow Donor Program ® and Be The Match Registry ®. After self-educating myself with the process, it was found that there was a 1 in 4 chance of having a sibling be a match. About 70% of patients that need a transplant do not have a suitable donor in their family. And in my particular instance, I was in an even more desolate position. Minorities in the Be The Match Registry ® make up only 25% of the registry*. The reason why I paid attention to this percentage is because patients are more likely to find that lifesaving match from donors of their own ethnicity.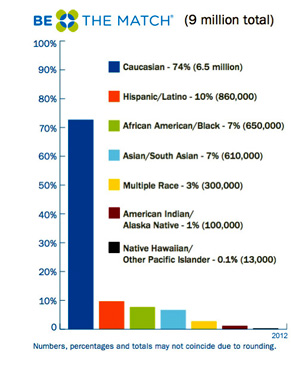 After all the testing was performed, I have to say I was blessed and it felt like I had a guardian angel watching over me because the results came back negative. This is where the celebration starts and you continue living your life taking each day as a new beginning. Then I came to realization about those who did not get that negative result that I received, and all those minorities that do not have as much of a chance. This is where I came with the idea of starting a nonprofit to help raise awareness of the under-representation of minorities in the National Marrow Donor Program. The obvious name of this not-for-profit organization would be called Guardian Angel Council.
In 2012, Guardian Angel Council received its 501 (c) (3) from the IRS as a public charity; all contributions that are received are deductible under section 170 of the code and qualified Guardian Angel Council to receive tax deductible bequests, devises, transfers or gifts. This is where the ball gets rolling right? Not in my case. Life got in the way, but in a beautiful way of course.
I decided to go back to school and earn another degree at the same time finding out that my wife and I were to have our first child together. A year flew by followed by yet another and Guardian Angel Council waited as patiently as it could, always in the back of my mind as something that needed my attention. In fact, every night I get a calendar reminder on my phone that clearly states 'Guardian Angel Council'. Yes, every night, for over two years I would receive this message at exactly 9pm.
Then life told me when it was time.  It seemed as though all the planets were aligned and the right alliances started to fall into place.  This is where we began, almost 3 years after initially being created.  The great news is now we can give it the time and resources that Guardian Angel Council deserves.
*2011 estimates – As of publishing, this has increased to 30%